Mutoh Valuejet 1604 Parts
Showing 1–12 of 42 results
Showing 1–12 of 42 results
Mutoh Valuejet 1604 Parts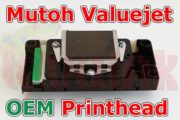 for the following mutoh printers: Mutoh Blizzard 65. Mutoh Blizzard 90. Mutoh Falcon Outdoor 36. Mutoh Falcon Outdoor 46. Mutoh Falcon Outdoor 48. Mutoh Falcon Outdoor 62. Mutoh RJ 900C. Mutoh RJ 900X. Mutoh RJ 900. Mutoh RJ 4100. Mutoh RJ 6100. Mutoh RJ 8000. Mutoh RockHopper 1 38. Mutoh RockHopper 1 48. Mutoh RockHopper 1 62. Mutoh RockHopper 2 64. Mutoh RockHopper 2 87. Mutoh RockHopper 3 65. Mutoh RockHopper 3 90. Mutoh Spitfire 65. Mutoh Spitfire 90. Mutoh Spitfire 100. Mutoh Toucan LT 64. Mutoh Toucan LT 87. Mutoh Viper 65. Mutoh Viper 90. Mutoh Viper TX 65. Mutoh Viper TX 90. Mutoh Viper TX100. Mutoh VJ 1204. Mutoh VJ 1304. Mutoh VJ 1324. Mutoh VJ 1604. Mutoh VJ 1614. Mutoh VJ 1624. Mutoh VJ 2606. Mutoh VJ 2628. Mutoh VJ 2628TD. Mutoh VJ 2638. Mutoh VJ 1638. Mutoh VJ 1618. Mutoh VJ 1608. Mutoh VJ 1604. Mutoh VJ 1614. Mutoh VJ 1624. Lavaink stock almost of parts and we can delivery Mutoh Valuejet 1604 Parts at the same day if you place order before 3PM Toronto East Coast Time. Even you really want your order next day within USA or Canada after 3PM and you can call us directly to make sure your order will be delivery next day.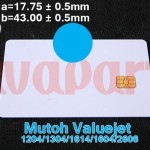 Most of parts are tested by Lavaink real machine such as Mutoh Valuejet 1604 Parts encoder strip, we tested every encoder strip at our uv faltbed printer and can guarantee every encoder strip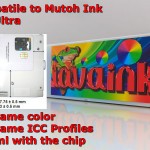 100% works with your machine. We can fix any issue when you install our Mutoh Valuejet 1604 Parts encoder strip, just contact us to get best technique support. We also publish most of Mutoh Valuejet 1604 Parts installation procedure at our site. These are very practical instruction to help you install Mutoh Valuejet 1604 Parts successfully. Today, for old model machine such as Mutoh Valuejet 1204, Falcon Outdoor JR, most of mutoh old model parts are too hard to find them, however Lavaink have most of parts solutions. We have replacement parts for these old model printer. Just contact us and email us parts photos with ruler and give us more info and we will find mutoh old model parts for you at a fraction price of OEM.
Mutoh Valuejet 1604 Parts
Mutoh Valuejet 1604 Parts Damper Cap Top Capping Station Disc Encoder Mutoh Valuejet 1604 Parts Printhead Damper Cap Top Capping Station Ink Pump Scan Motor PF Disc Encoder Strip Wiper Sub Ink Bag Steel Belt CR Belt Manifold