Description
Cyan Mutoh Valuejet 1604 Chip
Mutoh Valuejet 1604 Chip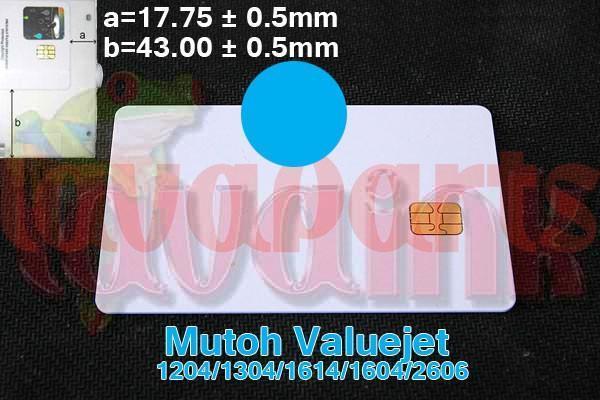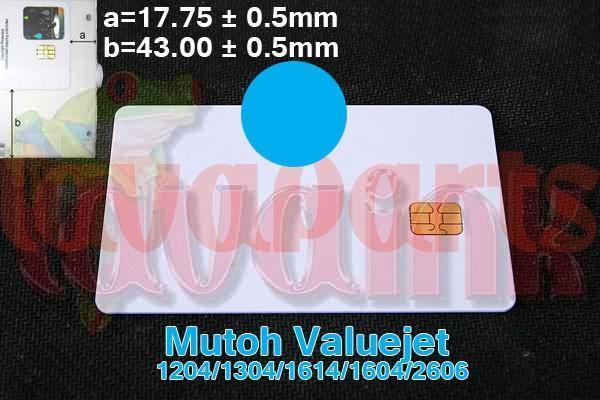 $14.95 USD
Yellow Mutoh Valuejet 1604 Chip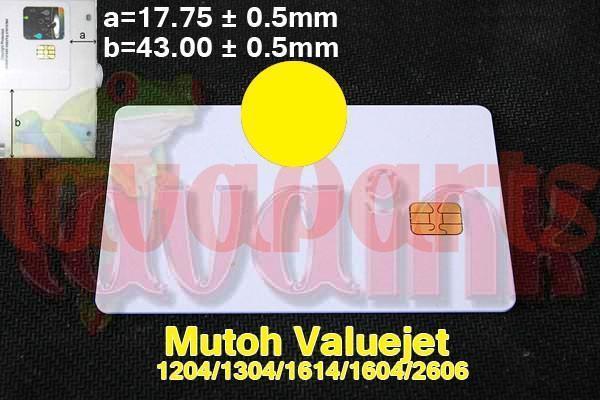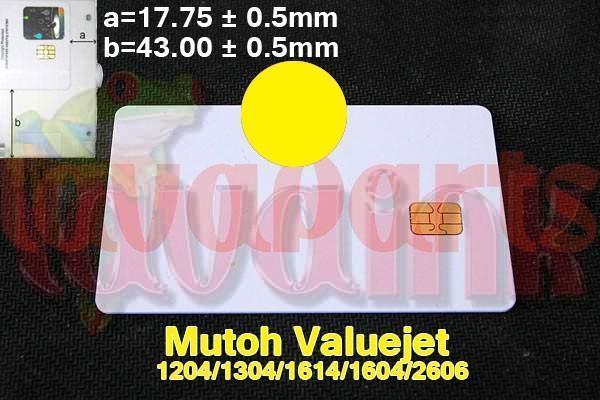 $14.95 USD
Magenta Mutoh Valuejet 1604 Chip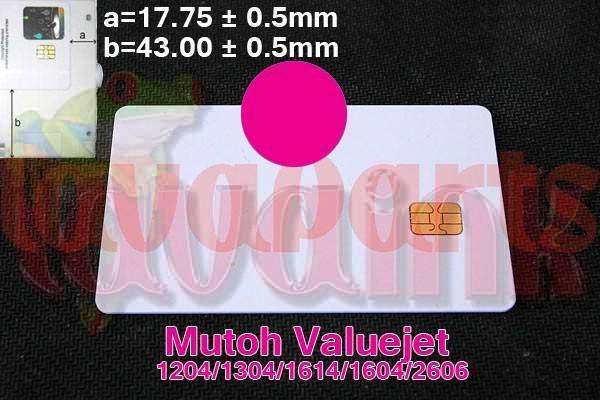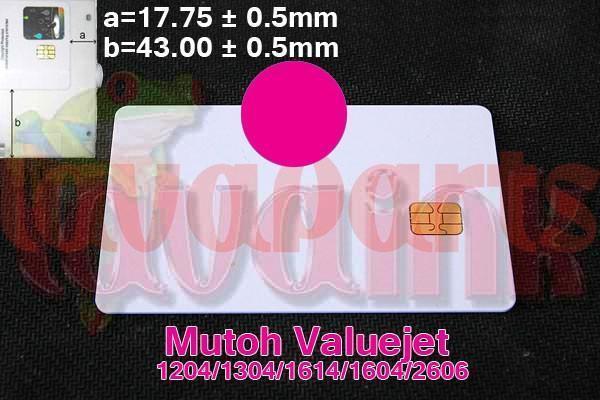 $14.95 USD
Black Mutoh Valuejet 1604 Chip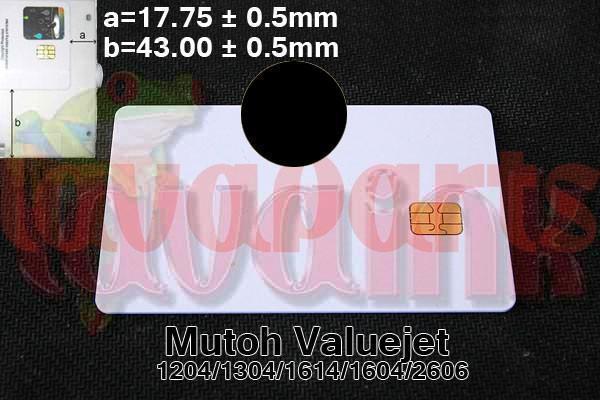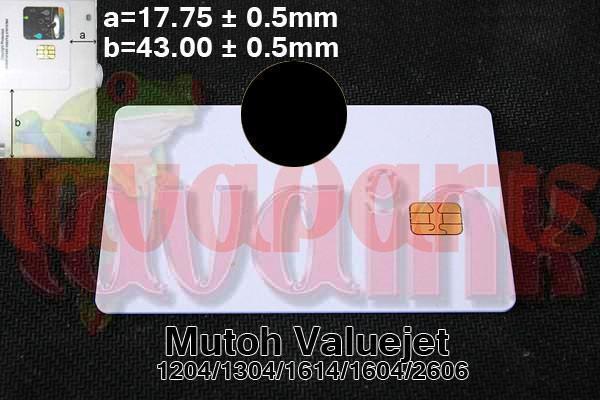 $14.95 USD
Cleaning Mutoh Valuejet 1604 Chip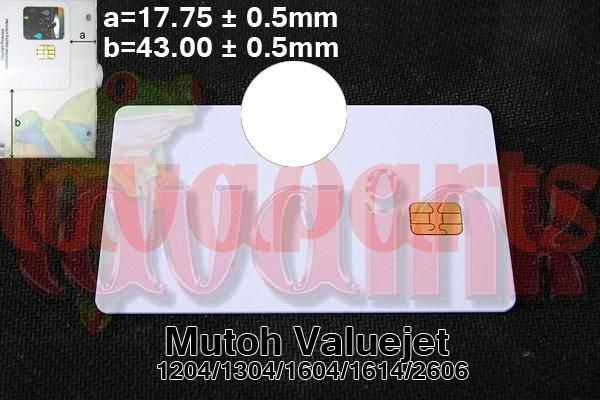 $14.95 USD
Mutoh Valuejet Smart Card Position
Mutoh printer is the most annoying one because most of customers experienced this issue "Not Original ink".
Two reasons to cause this annoying issue:
Mutoh Valuejet Smart Card does not work at all.
Mutoh Valuejet Smart Card position is wrong to cause this issue. just follow us instruction to fix this "Not Original ink" issue.
The distance from card right to the right edge of cartridge is 17.75+-0.5mm.
The distance from card botto to the bottom edge of cartridge is 43.00 +-0.5mm
No specific firmware version required.
Lavaink Mutoh smart card chip 100% works for all firmware version.
Mutoh Valuejet Smart Card Position should be kept exactly the same posistion as the following picture: Since two different cartridges of different colors are not working, it's unlikely that the problem is due to the cards. However, there is one more thing that you might want to check, and that is the position of the cards. Make sure that your card is placed at the correct distance from the edges of the cartridge as shown in this picture: Furthermore, in case the card is too thin and is not touching the card reader, try elevating the card by stuffing paper under it to raise it by up to 3mm.
This will make sure that the card makes sufficient contact with the reader. If this still does not work, see if you have any used cartridges bought from us previously. When you insert the used cartridge, it should display "Nearing End of Ink". However if it still displays the "Not Original Ink" message you currently have, then it means something is wrong with your card reader. If you follow these steps and the problem persists, it most likely lies within your card reader and not the cartridges.